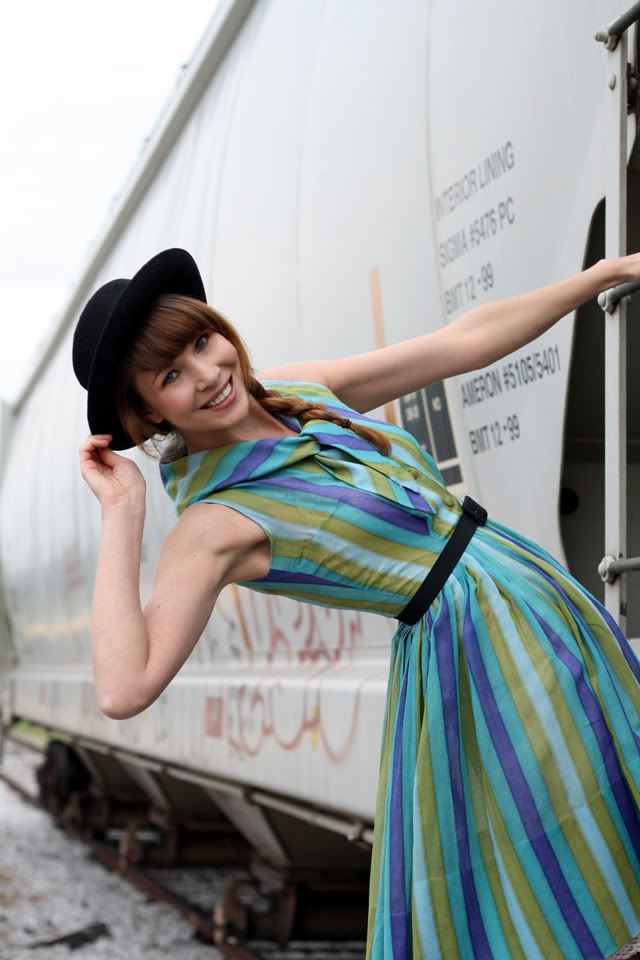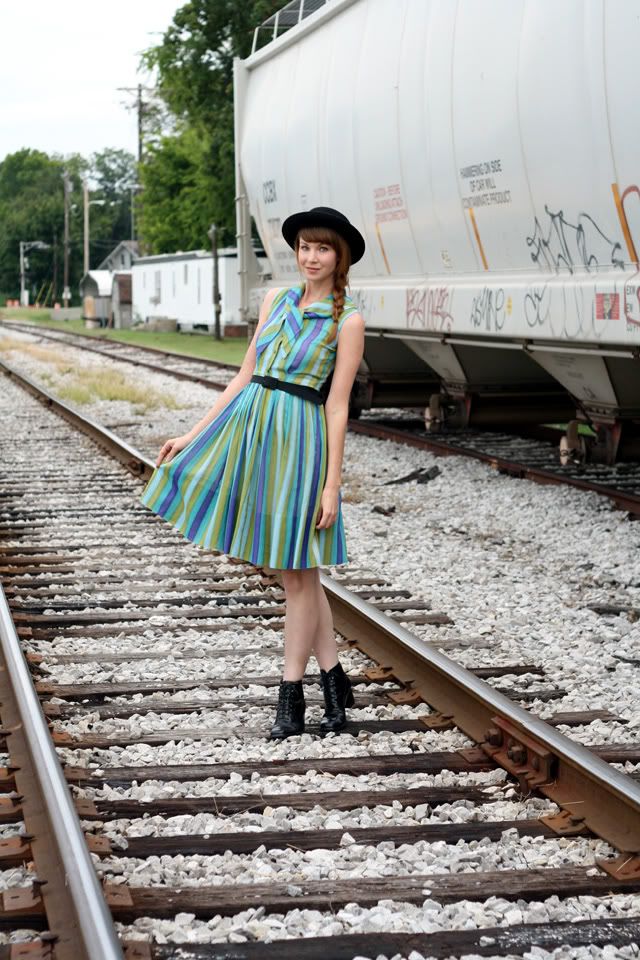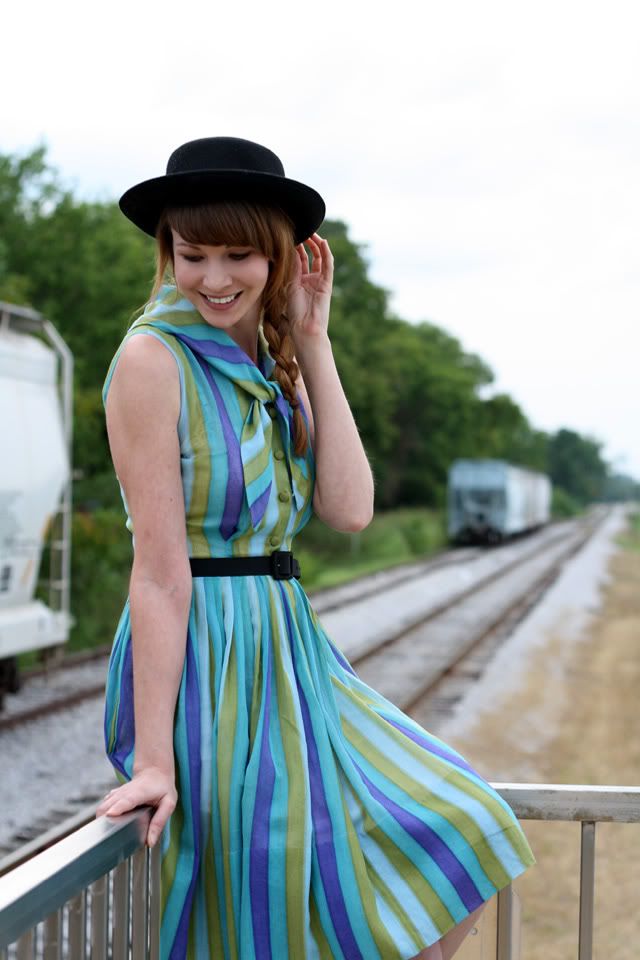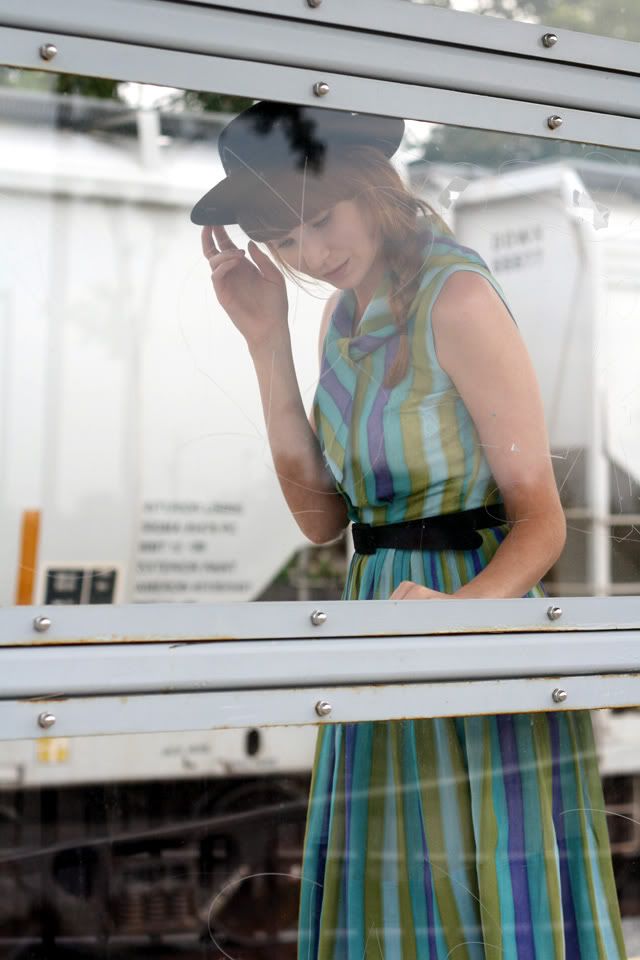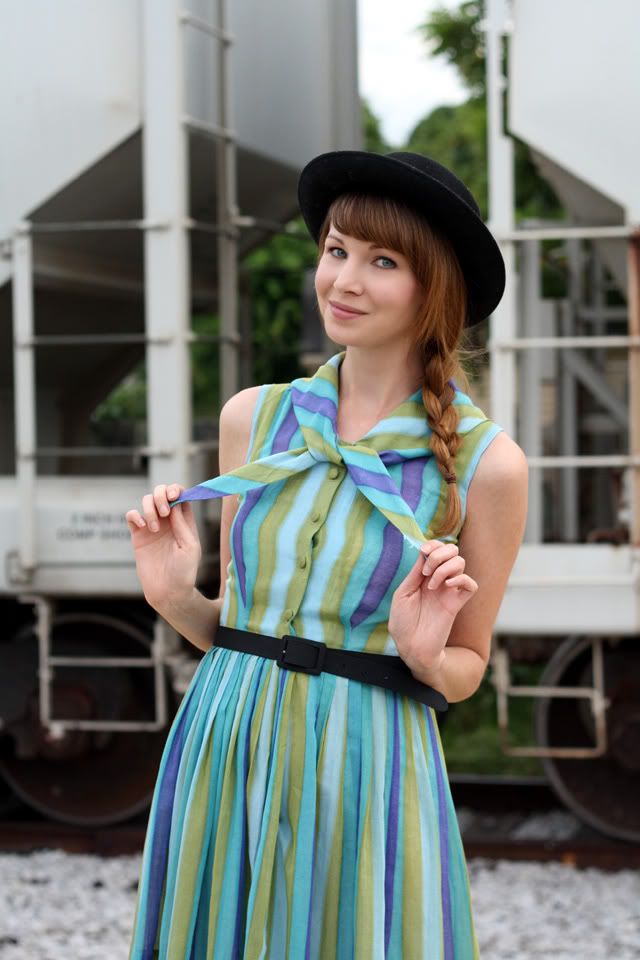 OUTFIT DETAILS
Dress:
Vintage / Thrifted
Hat:
Vintage / Thrifted
Belt:
Vintage / Thrifted
Boots:
Vintage / Thrifted
Hello, dearest Hummingbird Girls readers! Rachel of
Mousevox
here, filling in for Jenny while she's off exploring the East Coast. Jenny was kind enough to guest blog for me while I was visiting D.C. and I'm thrilled to be returning the favor while she's doing the same. If there's one thing I can fully stand behind, it's satiating your wanderlust!
One of my favorite things about reading blogs is the endless amount of inspiration there is to be found, especially when it comes to style! The Hummingbird Girls keep up one of my favorite blogs on the web and I'm always so inspired by each and every one of their posts, so you know it's a treat for me to be here. In fact, I instantly thought of Jenny when I found this darling vintage frock at one of my local thrift haunts. I'm thinking it's the sailor style collar. If you've taken a peek at this blog before, you may know just how much Jenny loves nautical style. Now, whenever I see anything remotely nautical in style, I always think of her. Jenny also digs trains, so I knew I had to find some neat tracks to use as my background.
I actually found this dress on the same day that Jenny asked me to guest blog for her and knew that I had to hold onto it just for the occasion. That was nearly a month ago and the anticipation to wear it has been driving me batty! I can't wait to style it up a few different ways. Next month, I'll be moving to San Francisco (The Hummingbird Girls' stomping grounds!) and am already collecting lots of cute jackets and sweaters to wear with the Summer dresses, such as this, that have seen me through a steamy Southern Summer. If there's one thing I love nearly as much as The Hummingbird Girls and that I'm really looking forward to, it's the opportunity to throw on some layers!
What are some of the things you're looking forward to for when the weather cools off?